WORK WITH JO
There are two ways to receive high level guidance and support form Jo.
For more information about Jo's business retreat, Impact:
To inquire about working
privately with Jo,
Fill out this brief form – Click Here.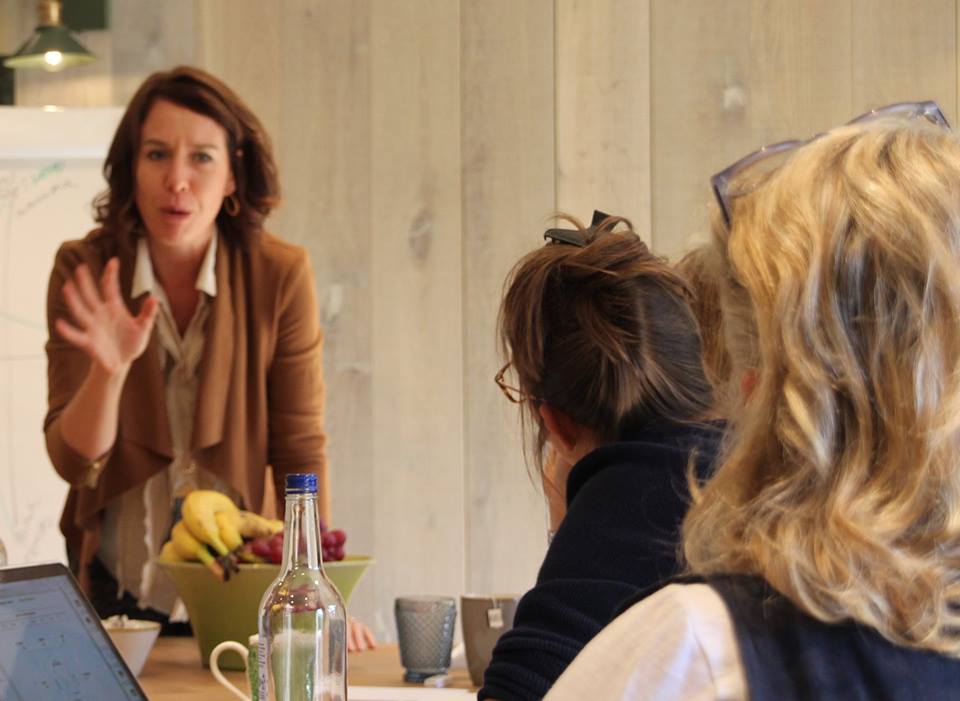 For the last 13 years, Jo has nurtured and impacted the growth of many of the inspirational leaders you see speaking around the world today. Her blend of intelligence, intuition and insight have helped thousands to move to their next level of impact. She has helped difference-makers in the USA, Europe and Australia to re-position, re-package and ultimately find their unique "Leadership Identity". She has helped consultants, coaches and service professionals to monetise their knowledge with new Elegant Business Models, personally crafted hundreds of Effective Presentations, and re-designed dozens of Multi-Day Seminars to help clients fill high end mentoring groups, sell franchises and licenses, or grow their 1-1 client base. She has helped her clients get onto the speaking circuit, with a keen eye to sustainable, aligned and authentic growth.
Entrepreneurs and activists come to Jo because of her holistic approach. Her ability to quickly grasp the uniqueness of an individual or organisation, package this effectively, capture the imagination of the target market and overcome their objections immediately has resulted in exponential growth for thousands of clients.
Around her schedule with One of many, Joanna occasionally runs high end business retreats supporting entrepreneurial leaders who want to make a positive impact in the world. She helps them to achieve alignment, identify resonant strategies for growth and embrace pragmatic execution.  And she tells it like it is.
If you are an entrepreneurial leader and have already laid your foundations for success: you know who you are, what you do, and you're ready to expand your impact and grow,  find out more about Jo's annual retreat Impact here.
If you are a difference maker (men and women welcome!) and desire a single day of strategic planning or in depth personal coaching–and/or confidentiality in your working arrangement—Jo also does a limited number of VIP private coaching and consulting days for qualified applicants. Start-ups are welcome. Deeply transformational life and professional results are the norm. Meetings are typically held at Jo's home in the Cotswolds, UK. But schedule permitting she may be available for you in New York, Phoenix, Melbourne, Singapore or European destination. Inquire here via this brief form.
If you are not sure whether Impact or a VIP day is right for you, fill in this brief form and we can help you to choose.
"You uncover your own unique style"
"After I wrote my first book, I found myself in a situation where I was being asked to speak a lot.  I wanted to use the opportunities to not just inspire, but to also grow my business. I wanted to do it while remaining authentically me. That's Jo's genius. She's not about tricks, tactics or having you become a "mini-Jo" or a "mini-anyone-else" for that matter.
So when I had my first gig in front of 3000 people recently, it was Jo I asked to review my presentation and offer so that I could make sure I didn't mess up such an incredible opportunity – and I'm glad to say I didn't! Due in no small part to Jo's advice, I made over £179,640 in 60 minutes!"
– Shaa Wasmund, Author, Entrepreneur and Speaker
"I have just returned from the most amazing international event"
"I have just returned from the most AMAZING international event I have ever run, and it's all built around the wisdom and teaching of Dr Joanna Martin.
I had just 15 participants there, but my results were astounding.  Not only did I make a huge transformation in the lives of all those who were there, I also made an additional $89,985 in revenue from that small group of committed clients.
The best bit was the amazing people…There's magic at the core of every soul and what a gift to draw that out and see it fully expressed in the world. Jo's systems are unparalleled. I stake my name on their value!!"
– Heather Yelland, The Elevation Company, Wangaratta, Australia
"We've made $350,000 since starting 10 months ago"
" When I first met Jo, I was scrounging and scraping enough money together to work with her. She showed us how to change our business model to really leverage what we were great at.  We applied immediately, and kept tweaking, and the growth has been incredible.  Within 10 months we had gone from a standing start to making over $350,000.
But it's also the people you meet at Jo's programs. They were such a huge support. I couldn't have done it without you Joey."
– Leela Cosgrove, The8Percent, Melbourne, Australia
"She's a very effective consultant"
"I can't think of a person that I have ever worked with who was more effective at helping me in a short period of time develop the skills necessary to be effective in an area that I had no mastery of.
Dr Martin is the real deal. Not only has she achieved her own successes from the stage, but she is a very effective consultant who meets the stated and unstated needs of her clients. I'm honoured to recommend Dr Joanna Martin without reservation."
– Dr Joseph Michelli, Author of the Starbucks Experience USA
"We've made $1.2 million from the event I designed with Jo"
"I've been selling to groups on webinars for quite a while but never done it in person in a room. I had a couple of big workshops coming up, and to be honest I was a little bit freaked out. So, I got in touch with Joey and did a VIP day with her. I wanted a way to influence groups that was really natural, really generous and grew my business through giving, not taking.
We whipped out post-it notes and planned the whole presentation. We got the presentation to do all the heavy lifting which took the pressure off me to get the offer 100% right.
I've now run that event we designed four times. So far that's turned into $1.2 million in increased revenue in my business."
– Taki Moore, Get More Clients, Australia
"$80,000 in two hours!"
"I have had the opportunity to work with several speaker trainers. Lots of them had interesting things to say, but none of them helped me create the kinds of results in my business that Joanna Martin did.
In the first 2 hour presentation I did after my training with Jo, I secured $80K in new business and got 14 new clients and it was easier than ever before!
The techniques she taught me have created immeasurable results and it was the best investment I have ever made in my business.
– Kelly O'Neil, Marketing to Millionaires, Los Angeles, USA.
"Before working with Jo, I was hectic and overwhelmed with work"
"Before working with Jo, I was hectic and overwhelmed with work, and had no idea how to make it any different. I was trapped and stuck in the rat race.
Through mentoring I learned to market properly; how to leverage my knowledge properly; how to run webinars and market myself online. Which means that now I'm making $5000 a month extra income every month, and some months even $10,000 a month more than I was. If I want to make more money in my business, now it's as simple as turning on a tap. Plus, I have time to do what I love: writing and creating products.
But best part of all- I get to be more hands on with my kids and I'm finally coaching the netball team! I've got balance, and I haven't had balance for over 10 years. I'm so grateful for this year, especially the confidence I've got. It changed my life."
– Jodi Chapman, Naturopath and mother of 2, Sunshine Coast, Australia
"In 12 months, we hit out 7-figure speaking goal"
"In our first 12 months of speaking we hit out 7-figure speaking goal to within $50 – not bad for someone who had a massive fear of public speaking and never envisioned in a million years he would be a public speaker.
We now speak with legendary speakers around Australia and invite big names onto our own stage because we get awesome audiences along to our events.
So, thanks Jo for providing such excellent training. Before every event, and especially before writing a new workshop, we pull out the manual and check over everything."
– Matt and Liz Raad, Buying and Selling business experts
"Her insights are priceless"
"Joanna's insights from selling from stage were priceless. She has a natural ability to create the fluid momentum in a presentation that draws the audience in, so they are open to buying. She is the epitome of the balance between selling and teaching."
– Ari Galper, Unlock the Game, Professional Speaker
"We were struggling to make £1000 a month originally, and now we've made over £45,000 in a month"
"Thanks to your program we took a big step and launched our Practitioner Training. We had 19 at our January training which brought us in £15,000 in ticket sales.  And then 8 people joined us for our 12-month mastermind. So that bought in another £30,000 from that one event.
We were struggling to make £1000 a month originally, and now we've made over £45,000 in a month thanks to the new model we designed with you.
We have a vision to make a difference and that's what drove us to create the business model and now it's succeeding!"
– Elaine Wilkins, The Chrysalis Effect, Brighton, UK
"I used your system and converted 80% of the room"
"I ran a small workshop today, used your system and converted 80% of the room. My offer was obviously irresistible! Thank you for the inspiration."
– Denise Duffield Thomas, Lucky Bitch, Newcastle Australia
"Without selling I still made £1,500 in sales!"
"I spoke yesterday at an exhibition where I wasn't able to sell. I didn't but still made £1,500 in sales at the stand! This paid for the event and generated leads for high paying opportunities. I have since secured £30,000 in additional coaching client revenue and franchise leads as a result of this single presentation. Thanks Jo."
– Paul Avins, Business Coach, Bicester, UK
"I couldn't stop grinning after making $15,000 in sales"
"After working with Jo, I sold a 12-week webinar course. With just 20 people in the room, 12 signed to do more work with me. That's around $15,000 in sales! I had to go and stand in the corner after I finished because I couldn't stop the silly grin spreading over my face as people literally ran to be in our special top 4."
– Kat Loterzo, Author, Multi-Passionate Woman, Melbourne, Australia
"It's all working perfectly according to the plan"
"I was able to get 73 people to my first semainr, of which 23% converted to the next stage of the Elegant Business Model. And now we've got the next seminar and the CDs. Its all working perfectly according to the plan-I cant thank you enough."
– Dr Maura McGill, GP, Gold Coast, Australia.
"We made over $100,000 in 30 days"
"Here's a triple thanks! Thanks for working on our Elegant Business Model with us. It really made sense and is a fantastic model for us. Thanks for helping us get bums in seats for our event. We used your principles and it worked. We were sold out a week before the event. And finally, thanks for the Presentation Profits Blueprint. Pam and I used it to go step-by-step through the presentation and to build the offer. We're excited and wrapped. Not only did we help so many people, but we closed over $60,000 of new business. Leading on from that with the new Elegant Business Model we are set to make over $100,000 in 30 days!"
– Pam and Steve Brossman, Magnetic Digital Marketing, Sydney, Australia
"We sold 55%, and made $21,000 in a day"
"With Jo's help we've created our Elegant Business Model. We ran two webinars attended by over 60, and then 80 people. From these webinars we filled a room with 38 people for our first 1-day event. 21 of those bought our 3-day training for $100, that's 55%, and $21,000 in a day. It gave me a lot of confidence and the future is looking great.
– Troy Harris, Founder Rookie Developer, Melbourne, Australia
"I now command $50,000 for 6 months of consulting"
"Despite being recognised by the Australian Financial Review and on TV as a "Top Market Timer" in forex, shares and commodities, my message was not getting through to the "man and woman in the street."
Jo showed me how to structure and deliver a message that would get through. I changed my old webinar format and in the next two webinars I ran I made over $50,000 in sales into my training programs. Now I can really help people.
Since then business has grown dramatically. I now command $50,000 for 6 months of consulting with my high-end clients. I communicate better on all levels.."
– David Hunt, Profit Hunters, Advisor to investors and traders, Melbourne, Australia
"I have created over £100,000 from speaking engagements alone"
"Since training with Joanna, I have spoken at over 20 seminars and workshops (some my own and some other people's stages) creating over £100,000 from speaking engagements alone. This is on top of existing revenues from clients and other business.
My first seminar had 7 people. Just a year later I am speaking to audiences of up to 1000 people on bigger stages internationally and speaking at corporate events for staff training on internet marketing."
– Suraj Sodha, Internet Marketing Highway and WP Maintain, London UK.