leading women
Into a New Global Paradigm
Jo has shared her proven strategies with over 120,000 individuals worldwide, as well as many growth-focussed organisations.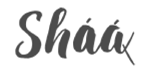 ARE YOU FEELING CALLED TO STEP UP BUT FEELING STRAPPED FOR TIME?
Get regular free videos from Jo with proven strategies for increasing your impact, influence and effectiveness.
Please receive my free "7 Rituals for Calming the Daily Chaos"
ABOUT JO
Dr Joanna Martin is a renowned visionary, coach and catalyst; leading women into a new global paradigm. Her message and work have directly impacted over 120,000 people on 4 different continents.
She is the editor-in-chief of HEALM magazine, a quarterly publication for women leading the change. As the founder of One of many, her organisation has supported over 60,000 women leaders to greater impact without burnout.
Her private client list reads like a who's who list of industry luminaries in the UK, USA and Australia.
She is widely recognized as the secret weapon advisor behind the success of hundreds of change makers and entrepreneurial leaders.
"Before working with Jo I was hectic and overwhelmed with work"
"I was trapped and stuck in the rat race. Through the mentoring I learned to market properly and leverage my knowledge. Now I'm making $5000 a month extra income plus I have time to do what I love: writing and creating products. But best part of all- I get to be more hands on with my kids and I'm finally coaching the netball team!"
– Jodi Chapman, Naturopath and mother of 2, Sunshine Coast, Australia.
Women leading the change
If we want to change the world, we must educate and empower the grassroots leaders: everyday women being called to lead the change. We support busy professional women to get the overwhelm handled so they can step up into their leadership space, through our personal and professional development programs, retreats and coaching.
WORK WITH JO
Joanna takes on a limited number of private clients every year. If you are an entrepreneurial leader committed to making your difference, maximizing your impact and growing sustainably, enquire about a VIP day.